This at-you-own-pace online makeup course, is for woman looking to learn REAL answers on beauty and makeup. We will be diving into the struggles many woman face when it comes to their makeup application.
All sections are broken down into lectures on weekly topics according to makeup application. 
Each subject through the course has:
An introduction presentation to the theory behind why I use and place products the way I do. 
Includes video breakdown with 4 woman of different skin tones, 3 looks each. All demo models used for this course are a variety of ages, have different skin types, skin tones and eye color. 
LIVE Trainings with me on personal application questions
Self Application technique
8+ Product recommendation spreadsheets
The Online course includes an 8 week group program that includes:
customized face charts with exact placements for your features.
LIVE Weekly trainings/New guest speakers
Direct feedback on your "practice images"
Accountability/check in's
On going mini techniques and education via The Bold Beauty Method monthly news letter.
***Ultimately your personal results will be measured by how much effort you put into the course by practicing what you've learned. Some techniques will take time to develop into your daily routine. Each week has about an hour of content total.
You will be learning how:
To even out your skin tone
What basic skincare items you should and shouldn't be using- (ALL skin types)
Proper concealing technique 
How to create long lasting makeup
Highlight and contouring- (creating dimension) 
HOW THE HECK to use eyeshadow & all things eyes.
How to create a custom palette of color options for your unique eye color. 
Hacks on creating a unique beauty style.
Creating 6-7 lip styles with the same lipstick. 
Do your makeup for camera (LIVES/Zoom calls) 
Do your makeup for stage. 
How to pack when traveling only with carryon products. 
Basic hair styling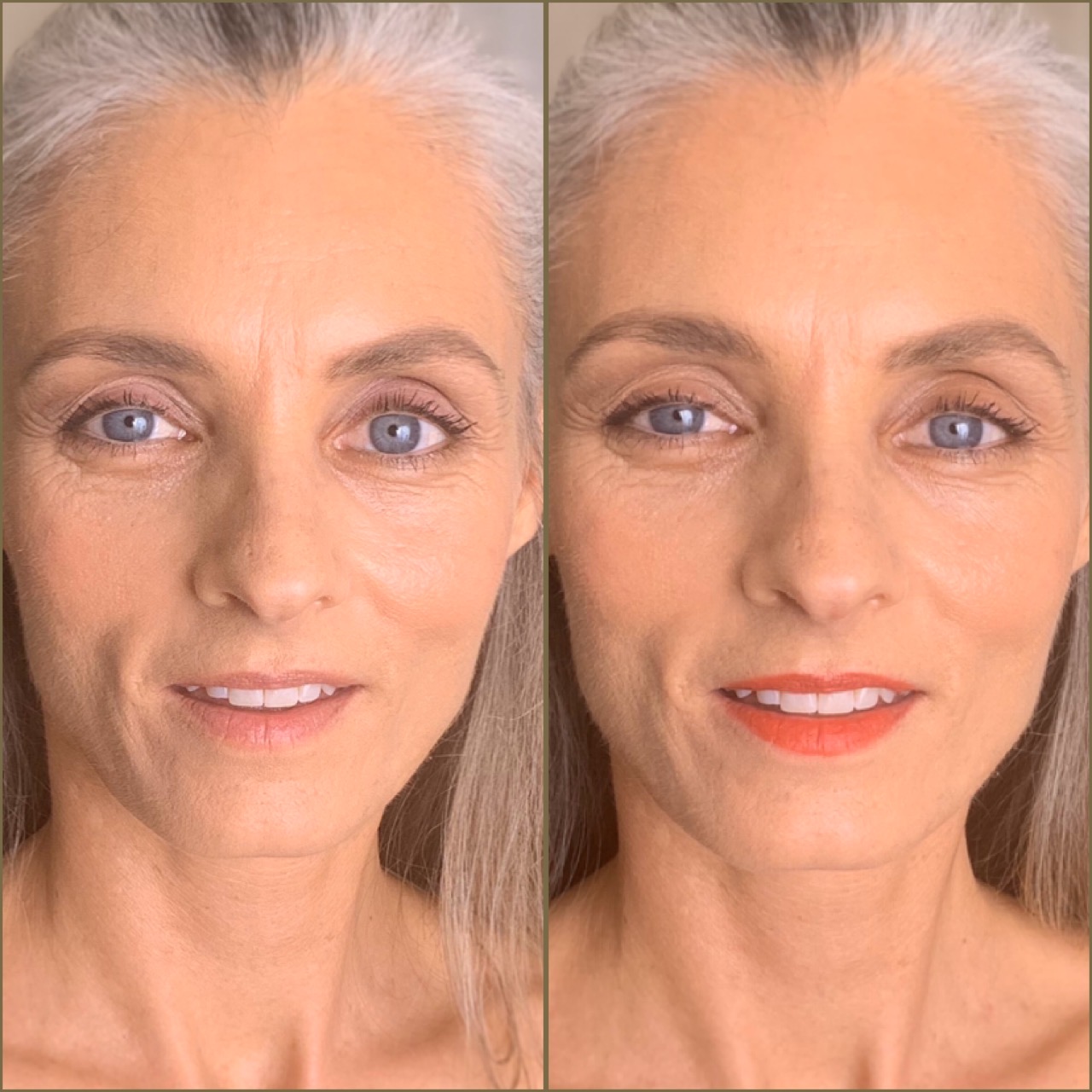 Summer's main beauty concerns are "Not looking MORE aged with make up on, Uneven skin tone due to break outs, two different eyes, and trying to balance them esthetically for print." 
She describes her style as "Super simple and natural" 
Her outlook on makeup & beauty is "I like to use it to accentuate, but not use it as a mask. I love being able to improve the way I look and feel."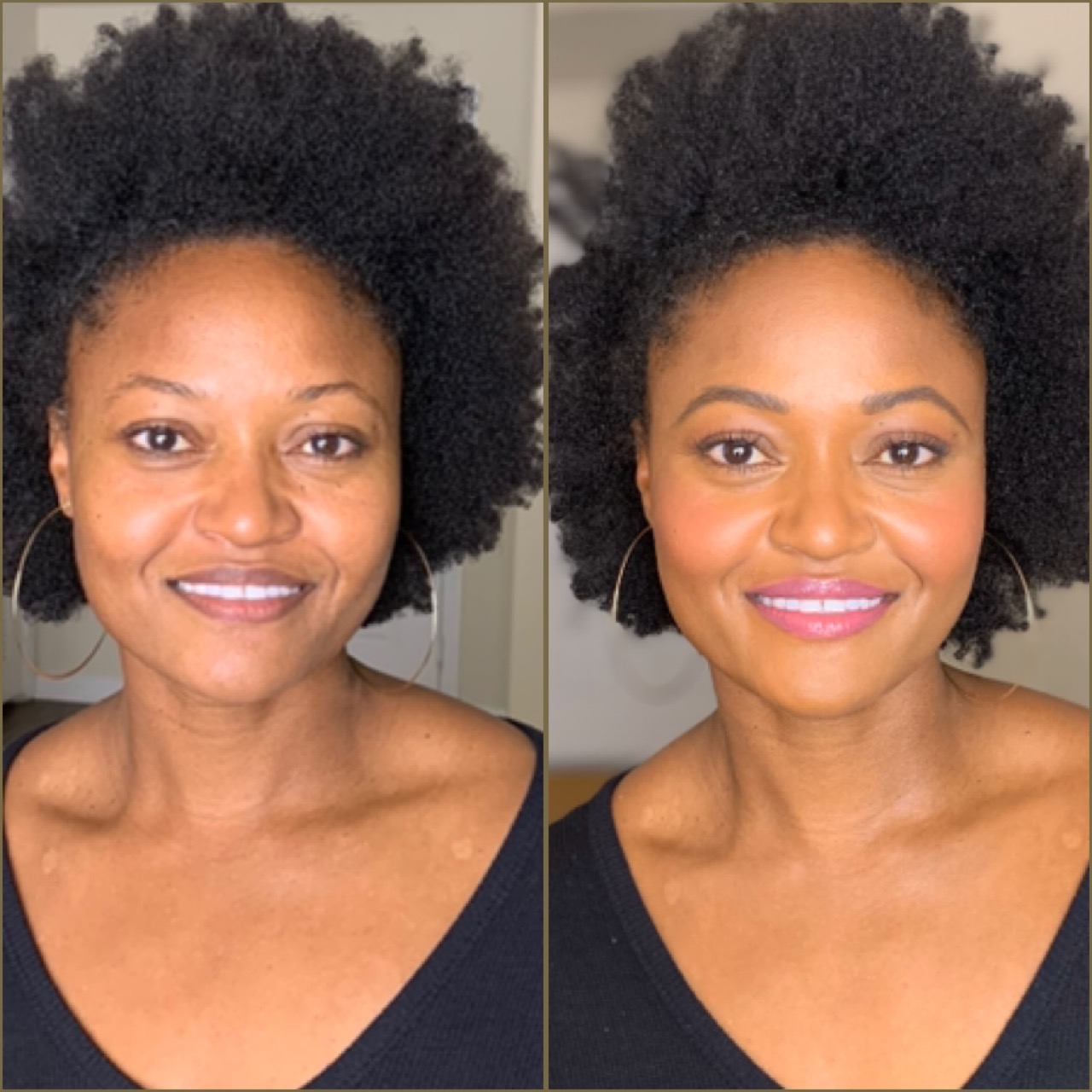 Virginia struggles with getting out of her comfort zone. 
She describes her style as "Natural with a bit of sparkle", and wants to learn "how to enhance her eyes for a night out without doing too much."
She wants to learn "I guess how to actually do my makeup for going out lol. Ok and wearing lipstick without it rubbing off or drying out my lips."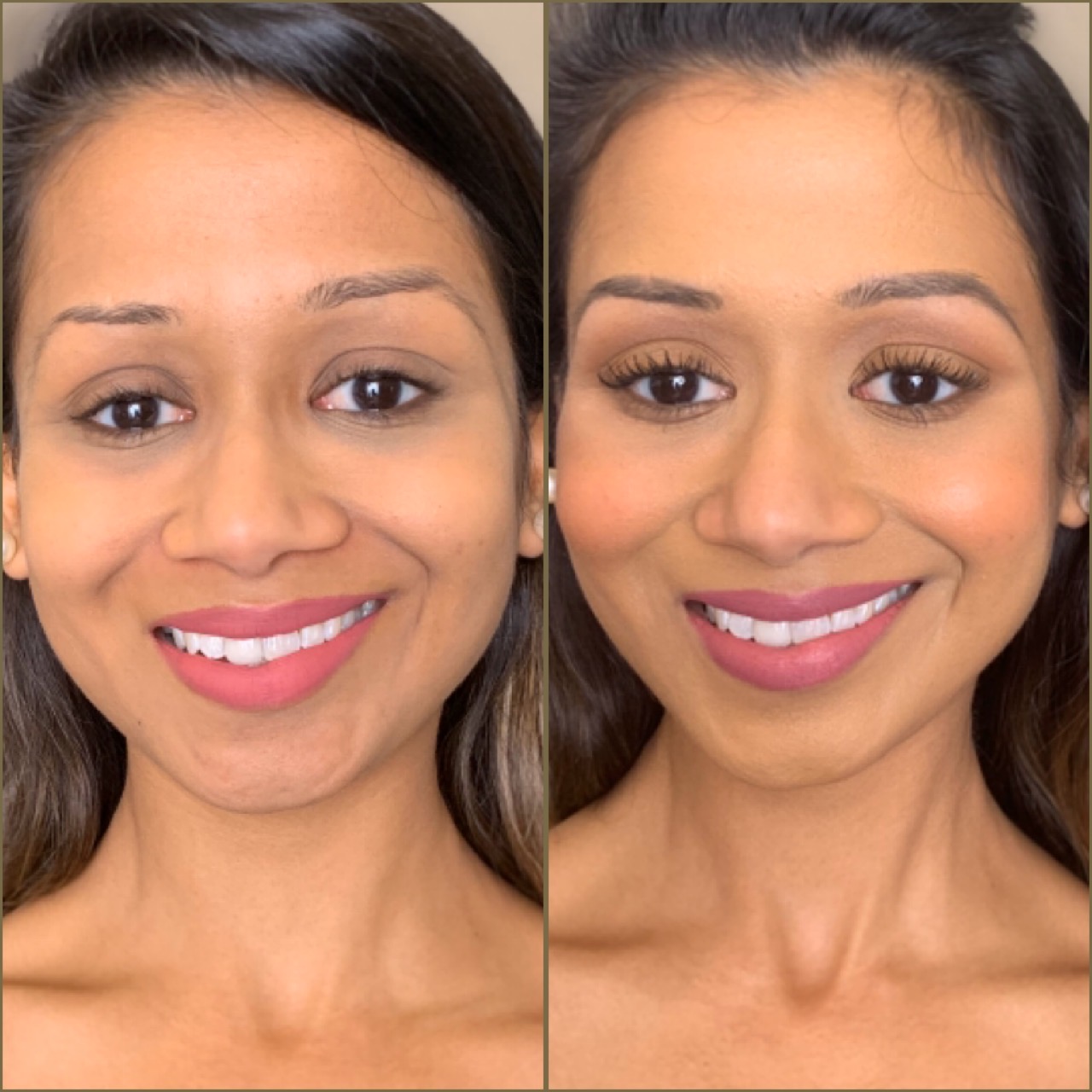 Richta's biggest concerns are "dark circles, uneven skin tone and occasional break outs." 
She believes "Beauty is about being confident in your skin and makeup can help embellish that confidence. A good daily skin care routine can go a long way."
She wants, "to learn contouring, it's fascinating what a few well placed brushes can do."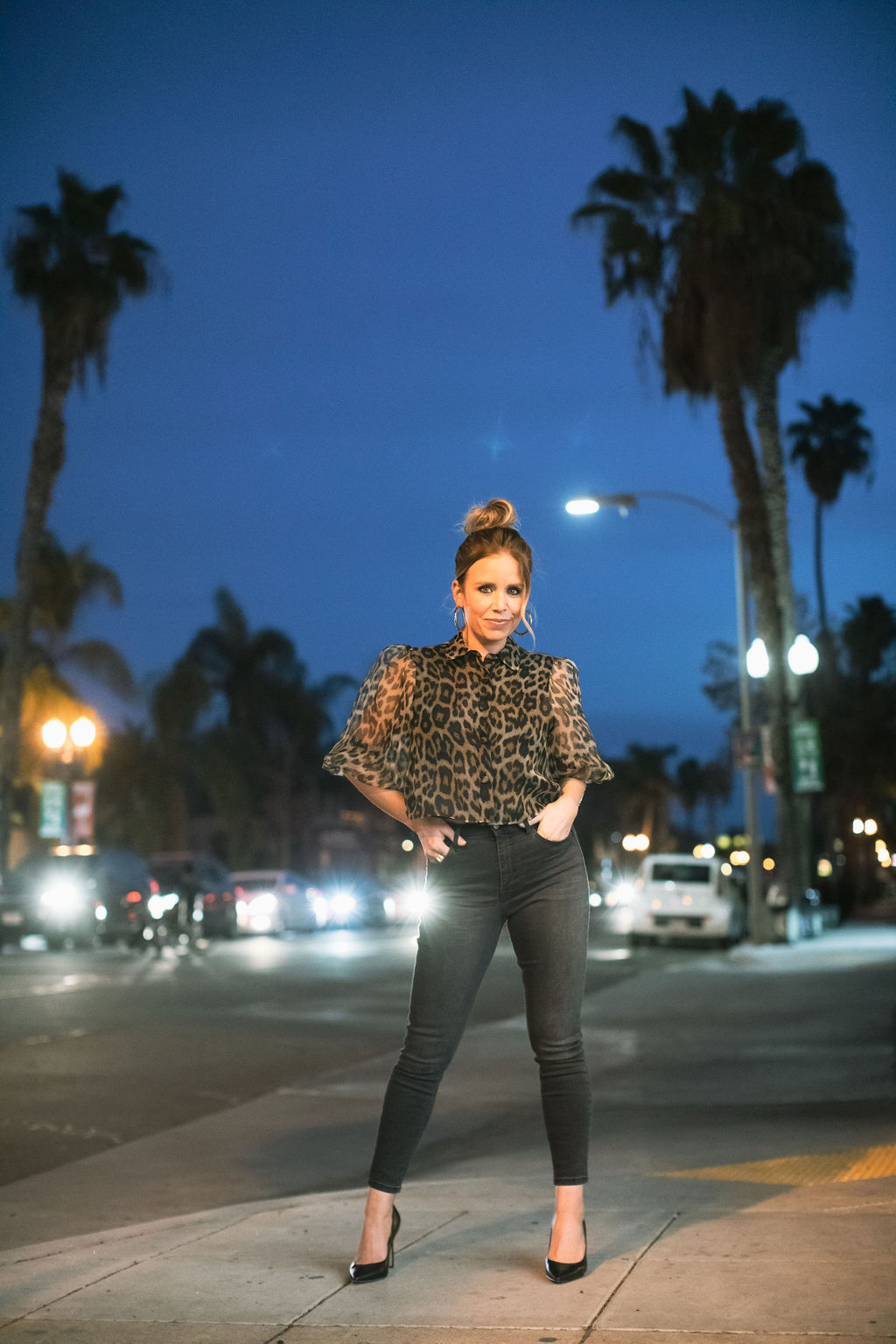 I'm a Makeup Artist entrepreneur with a dream to teach women the REAL answers on beauty and makeup. 
When I'm not doing makeup, you can find me spending time with my husband or adventuring outside. I also have an obsession with salsa dancing (another passion in my life).
I've been a professional makeup Artist in the Southern California area since 2009. Since then, I've had the opportunity to work in LA, New York and all over the West Coast for campaigns, commercial shoots, and editorial shoots. I specialize in emphasizing natural beauty for all women; from commercial shoots to bridal parties, I've experienced and done it all.
My mission is to teach you the tricks to applying makeup specific to your features. The everyday woman (you) wants to look her best but probably won't spend more than 10 minutes doing her makeup on a daily basis.
I've taken that into consideration and will provide useful, HONEST information while still keeping application techniques simple and easy to follow.
My goal is to disrupt your daily routine and teach you how to look your best regardless of how much time you have. 
I believe if you learn the science behind what you are doing with beauty basics, you will feel more confident with your application while expanding your beauty style & routine.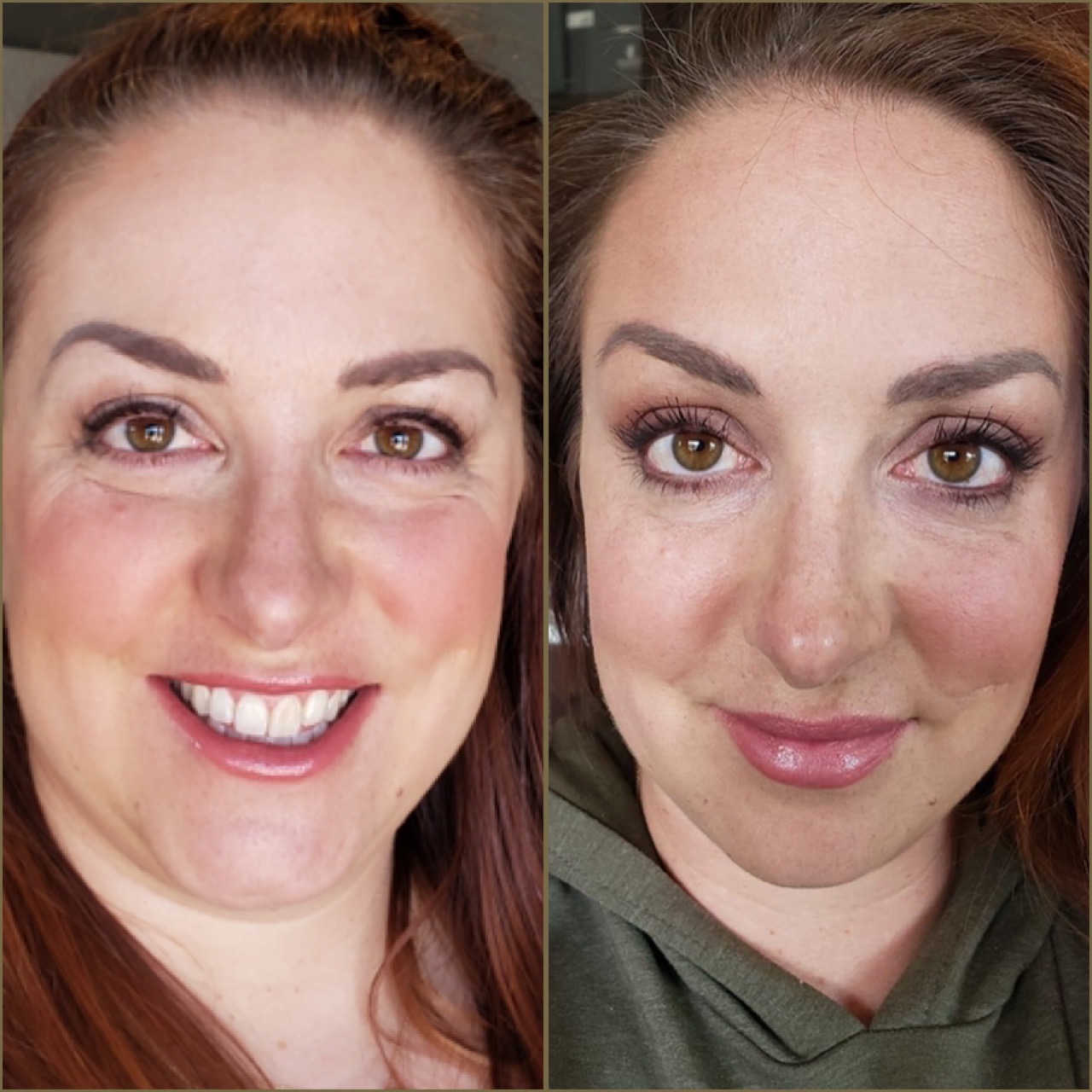 Image: (Makeup application prior to the course vs. her makeup application after the course.)
"I love the flexibility of the course since my schedule is always changing. I wish that I was able to be on the live more often, but I assure you I am getting so much out of the videos after. My routine has been watch the video (super early morning when the kids are asleep), then practice the technique, and the post my questions. This has worked really well for me. So I would say I spend 5+ hours if you count practicing. It's kinda funny bc my kids are always like- "wow mom you look so beautiful"- as opposed to my normal fresh out of bed look :) I have the makeup application down to 15 minutes!" - Darcy
Christina
Image: (Makeup application prior to the course vs. her makeup application after the course.)
"Meagan Brown just wanted to say thanks so much for this amazing course! It's been a ton of fun and I've learned sooooooo much! Don't know if I mentioned this but in early April, I left my job of 9 years. After 20+ years in the corporate world, I'm burnt out! With quarantine and homeschooling kids piled on top of that transition, it's been a crazy time in my life. This course was my self-care routine every week (plus I got my shopping fix in too) and it has made the transition that much easier. 😊 I'm bummed it's over but excited to see what you're cooking up next!! Good luck with round 2!!" - Christina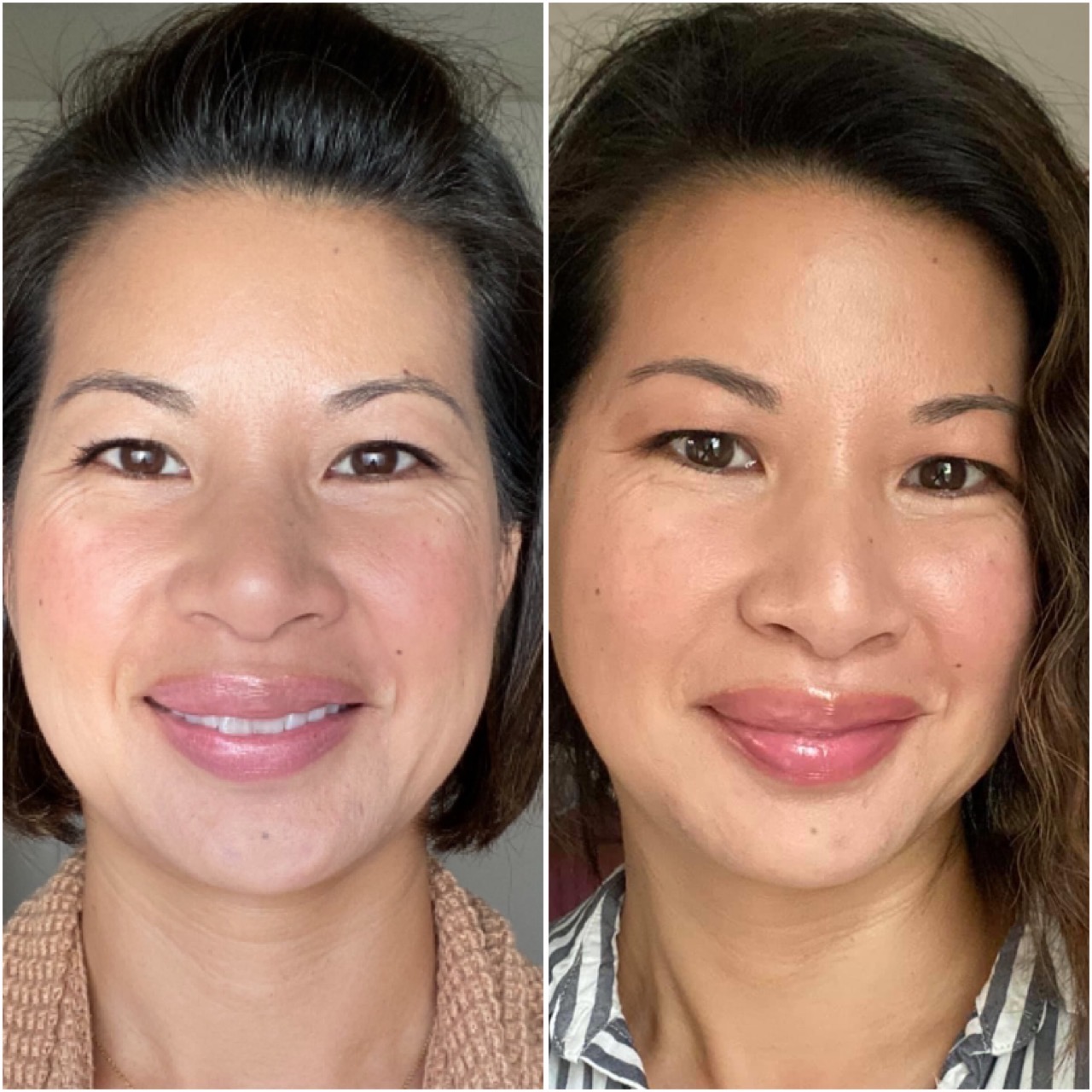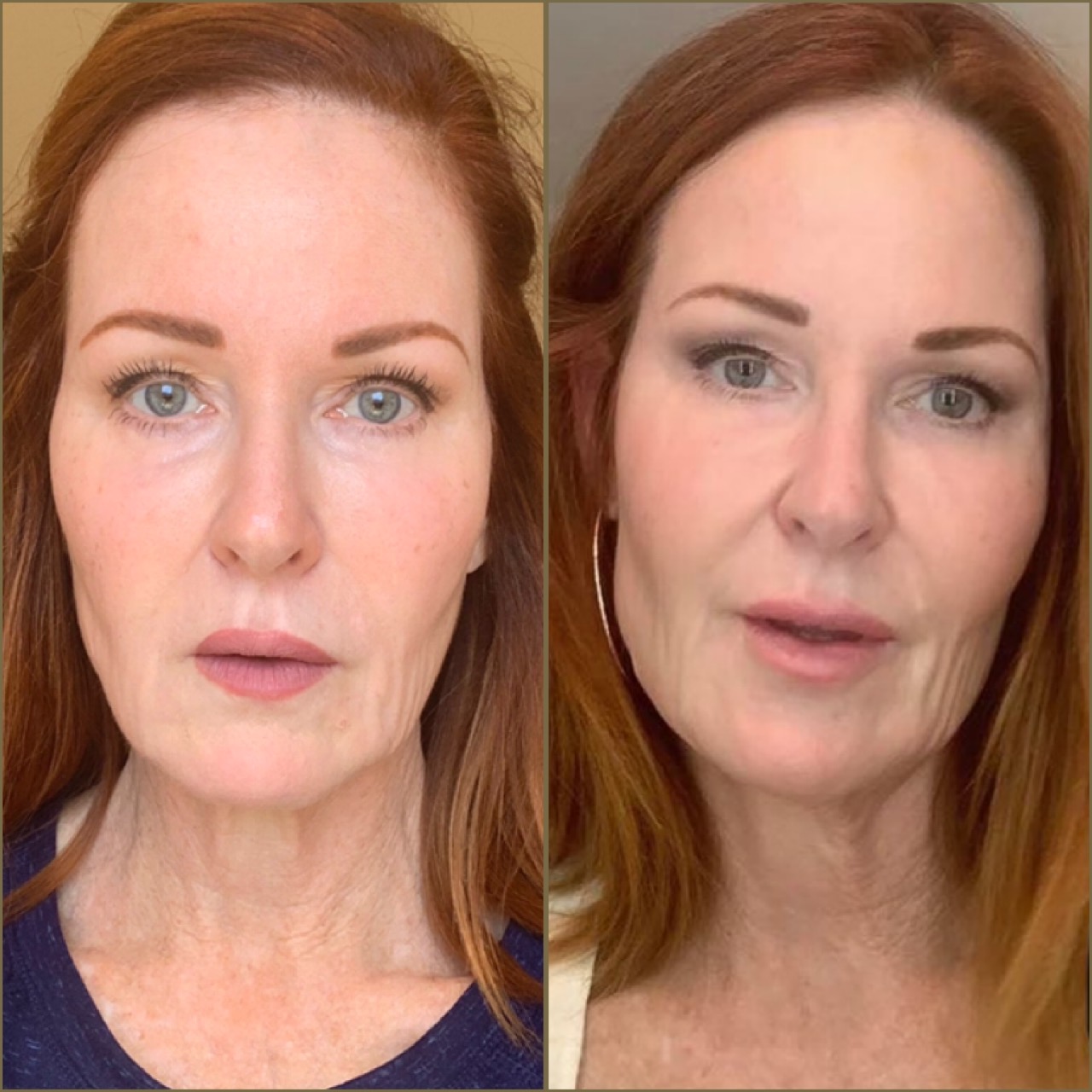 Karen
(Makeup application prior to the course vs. her makeup application after the course.)
When I discovered The Bold Beauty Method, I was feeling bored, frustrated and in a rut with my beauty routine. I was looking for something that was fresh and helps me feel revitalized. What I found was a lot of fantastic, very detailed, comprehensive content.
Meagan is so knowledgeable and supportive, she was really there every step of the way. It really transformed the way that I think about my beauty routine, and the way that I'm able to apply my makeup and the products I use.
I feel like it's given me a whole new view on beauty overall. So I would tell you, do it! You will not regret it."
-Karen
Carly
Image: (Makeup application prior to the course vs. her makeup application after the course.)
"I just finished The Bold Beauty method with Meagan.
Makeup is something I've always loved. I've just never really known if I was using the right colors, techniques or the right products. I really wanted someone to tell me what's going be best for me and make me look my best.
I came across Meagan's Facebook post about The Bold Beauty Method a couple months ago Everything in the description was spot on. I didn't know exactly what to expect or what I would get out of it, but Meagan completely nailed it!
She gave us really cool product recommendation sheets, we did live videos every week, she sent out multiple lectures every week. AND, she was there to answer your questions if you had anything specific about your features. It was really cool to get that one on one attention from her.
It's completely changed the way that I do my makeup and skincare.
I highly recommend it for anyone thinking about. It was so fun, so informative. Meagan is great, she will answer all of your questions, and I definitely recommend doing it. It will change your makeup life."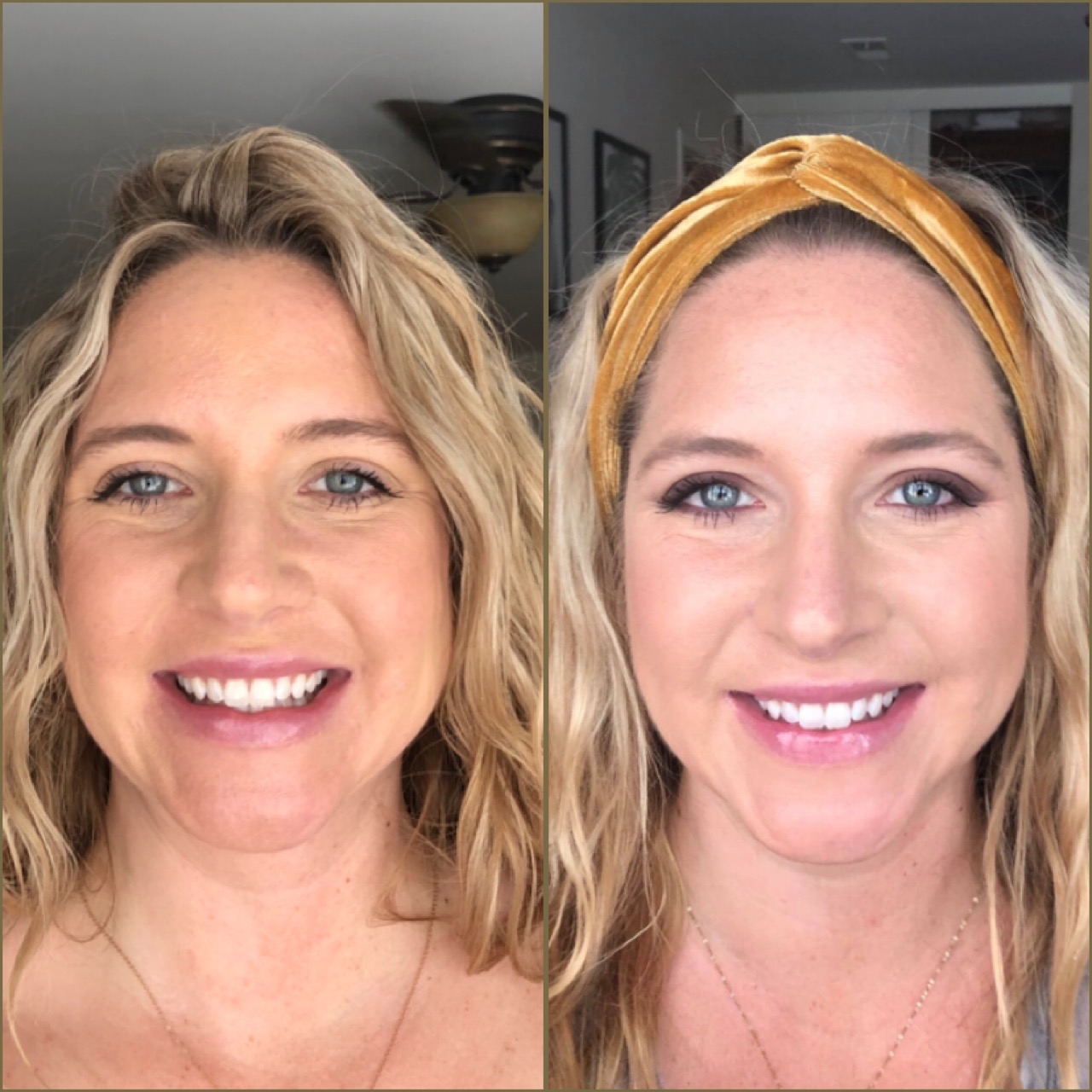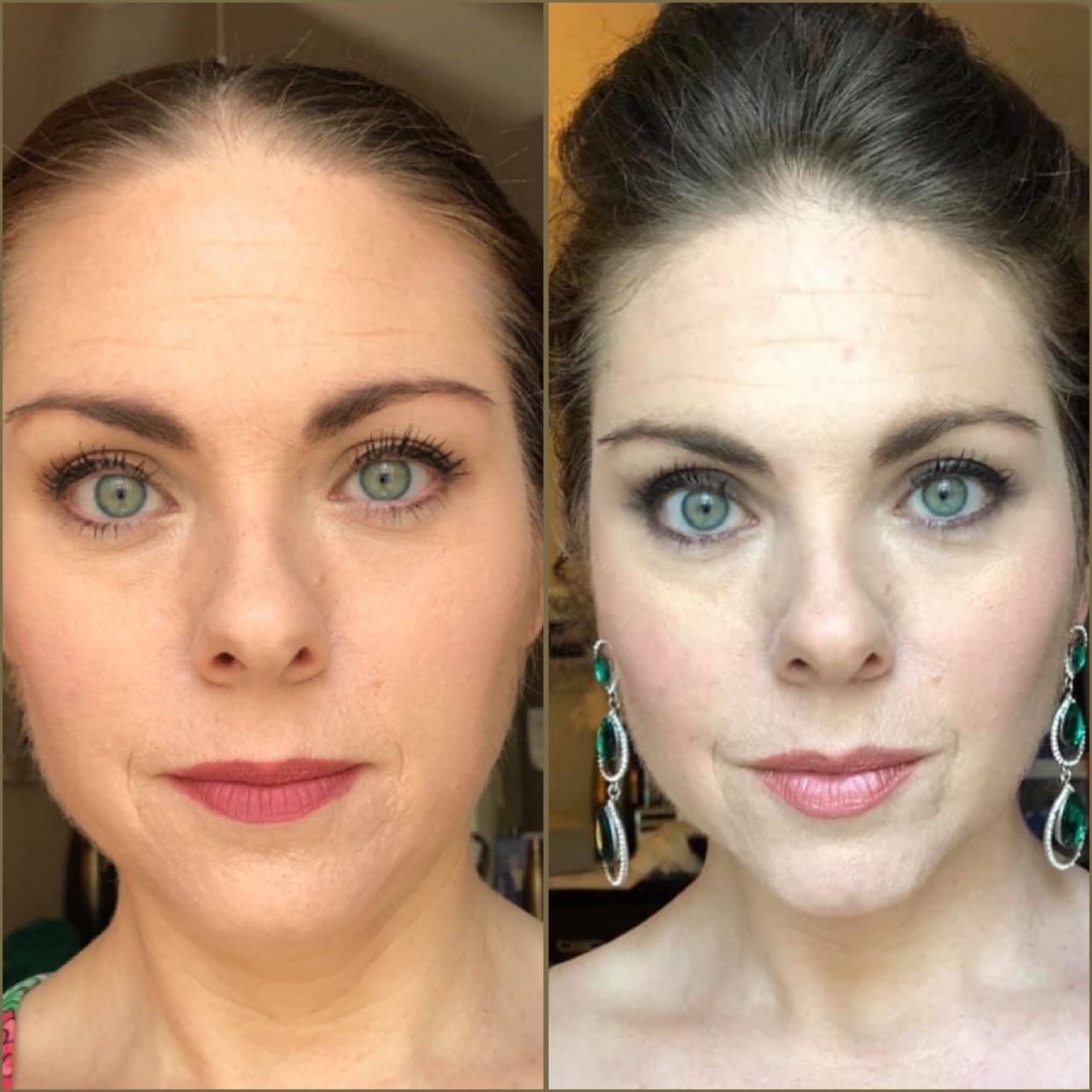 Meghan
Image: (Makeup application prior to the course vs. her makeup application after the course.)
"I just finished Meagan's 8 week makeup course, and it was amazing. Going into it, I really thought I knew what I was doing when it came to makeup. I just wanted some tips on doing stage makeup, and maybe learn how to better contour. But, once I got into the course it was so much more than I thought I knew that I didn't.
At the end of the eight week course I have so much more information and I get so excited to share it with others and get compliments on what I've done. It's been a great experience. I would highly recommend it to anybody, whether you wear makeup regularly, which I do, or you're just lip gloss at a bronzer gal. She has so many tips and insights that you, just don't know until you hear some of professional." -Meghan
Roz
"Before I took Meagan Brown's Bold Beauty Method Group program, I felt stuck in an old routine when it came to my makeup. I have tattooed eyebrows and eyeliner that had changed color over the years. Meagan taught me about options for eyeliners and brow techniques that really made a difference!
I chose to take Meagan's course because she did a wonderful job at my daughter's wedding where she and her fabulous team handled the hair and makeup for the entire bridal party including myself. I loved Meagan right away and have stayed in touch with her since then. When this course became available, I couldn't wait to sign up!!! I loved how interactive the sessions were, and Meagan introduced me to some really cool apps and resources I would have never known about. I have now completely updated my makeup supplies and condensed them down to only items that look best for me. As one of Meagan's more senior clients (New Grandmother!) this has really boosted my condifence, and it's been fun to play with makeup again! I would highly recommend Meagan Brown to anyone! She's not only kind, but shares her knowledge in a way that is so helpful and encouraging. 
Taking Meagan's course during the last eight weeks helped carry me through this Covid crazy time. I completely changed my makeup and learned so so much. I husband really loved mly look when I decided to do Meagan's casual Thailand Vacation Day out the door look. I just love her and am so grateful to join on this fabulous program."